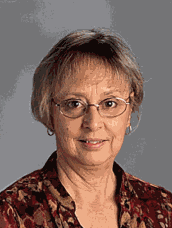 Mrs. Wanda Armstrong
Assistant to the Superintendent
Phone: 315-858-0729 ext. 0
Email: warmstrong@odycsd.org
September, 2022
Superintendent's Message
It's time for school to return. I hope everyone enjoyed the wonderful summer weather we had. As we approach our first day of classes on September 6, I am excited to welcome students back for another exciting school year. As we have prepared for the start of the 2022-23 school year, Mrs. Armstrong has been instrumental in ensuring teacher and parent information is ready for the first day of school.
This year we welcome Ms. Folts back as our new third grade teacher, Miss Rebeor as our new second grade teacher, Miss Doxtater coming on board as a 6-8 math teacher, Mr. Warren as our K-12 PE teacher, and Ms. Guzik as a PE teaching assistant. In addition, we are welcoming Mrs. Dieffenbacher (an ODY graduate) back as our new school psychologist. Mrs. Anderson our speech pathologist is also working toward her media specialist certification and is taking over the library this year. Ms. Stilwell will be returning to kindergarten this school year with Mrs. Tucker teaching 4/5 ELA and social studies. As everyone can see, it's been a very busy summer with some exciting changes.
As you enter the building, you will notice sparkling floors in the primary wing. This summer we had the hardwood floor refinished with third grade moving into the wing. In addition, we recently had some more sidewalks replaced, halls painted and some new desks added to many of our classrooms. If you see Mr. Hula, Mr. Mayton, Mr. Herringshaw or Mr. Nick Reid at night in the building, feel free to acknowledge their excellent work cleaning and preparing the school grounds.
I am very pleased to announce that all our bus drivers will be returning this year. Mr. Oldick, Mr. Voght, Mr. Mayton, Ms. Clements, Mr. Doody and Ms. Frasier are key components to our school and are the first to welcome the students on a daily basis. It is important to acknowledge how lucky we are to have two very dedicated substitute drivers, Mrs. Miller and Mr. Herringshaw. Thank you to each of these individuals for the outstanding job they do in getting our students to school and home safely.
The support this community continues to give our school ensuring our students get the best education possible is greatly appreciated. I hope everyone enjoys their last few days of summer.
Sincerely,
Brennan Fahey
Superintendent