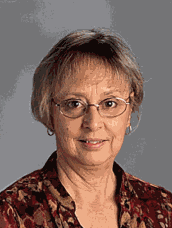 Mrs. Wanda Armstrong
Assistant to the Superintendent
Phone: 315-858-0729 ext. 0
Email: warmstrong@odycsd.org
September, 2020
To All Parents:
Over the past months our community, state and country have faced circumstances and challenges like none in our lifetime. COVID-19 has forced all of us to re-evaluate our lives. Among the hardest hit through this pandemic are our children.
Our work has only just begun. Since early June we have been working to gather information to reopen for the 2020-21 school year. Finally, on July 13 we received guidance from Governor Cuomo and the New York State Education Department. Though not ideal it offers schools an opportunity to develop plans that can meet our unique communities needs when allowed to open but also offer our parents a glimpse of what the year will look like in a hybrid or all virtual approach to education.
Nothing we offer will be a return to "normal" but will offer what we believe to be the best situation the guidance allows, while keeping your children as safe as we can while we fight this virus. We hope the models we use during the 2020-21 school year are not what education moving forward will be like permanently in our new "normal." Our in-person plan will allow students to return to our beautiful school for live instruction that we know our children benefit from most. It is created with protocols promoting health and wellbeing while conducting in-person learning during a shortened day with some instruction being required virtually on a daily basis. As with everything we have faced over the past six months, our plans must remain fluid. I ask that everyone remain patient and communicate with teachers and administration any concerns or questions that arise. We hope that the extra safety precautions in place for in-person instruction are lifted at some point allowing us to return to a more normal school environment but we must recognize that situations beyond our control may again interrupt our learning environment. For parents wishing to remain virtual until we know more about this virus, ODY is offering a fully virtual option. We are excited to welcome back our students, your children, for the 2020-21 school year and intend to offer some sense or normalcy to our students, families and staff.
I am looking forward to working with everyone to ensure we offer the best educational opportunities possible to our students no matter what the challenges this school year may present.
Sincerely,
Brennan M. Fahey