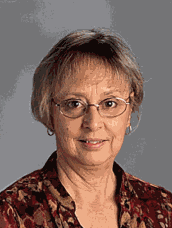 Mrs. Wanda Armstrong
Assistant to the Superintendent
Phone: 315-858-0729 ext. 0
Email: warmstrong@odycsd.org
September 2023
Dear ODY families,
I hope everyone enjoyed some downtime this summer and is feeling energized and ready to kick off the new school year. Staff and students will be pleasantly surprised to see how much work was accomplished at ODY this summer.
Major progress has been made in the $3.5 million project that was approved by the community in 2021. All of the upgrades - including a new kindergarten classroom, and enhanced STEAM facilities involving a complete overhaul of the Technology/Agriculture and Art suites - add tremendous value to our learning environment. It is imperative that our district keep moving forward, stay relevant, offer our students valuable opportunities and continue to provide them with the very best education possible.
In addition to building construction, there have been important staff changes in the district. We wish Mr. Pike all the best in his new position as principal with Herkimer BOCES. Mrs. Tucker will move out of the classroom, and into the position of Curriculum Coordinator and Assistant Principal. I am thrilled that Mrs. Tucker has agreed to take on this new role in our district. Her institutional knowledge of ODY and familiarity with the community will be tremendous assets to our district.
We also welcome Miss Kwiatkowski as our new first grade teacher, Ms. Edwards in Kindergarten and Mr. Oldick as a bus driver and cleaner. We hope this is the start of a very long and rewarding career for you at ODY.
I am looking forward to seeing you all in September for the start of another productive and fulfilling school year.
Sincerely,
Brennan Fahey, Superintendent of Schools